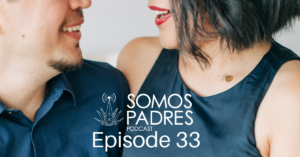 Somos Padres is back! In this first episode of 2019 Paulo and Yesenia talk about their experience with manifestation and goal setting. From this place, they share three perspectives to consider as you move forward with any goals or intentions for the year. (1) May self-reflection be a part of your process. (2) May you be grounded internally versus externally. (3) Lastly, may you know that whether or not those intentions or goals are reached, none of it is a failure. The better we understand this for ourselves, the better prepared we will be to help our children along their own path.
Recommendations this Week:
If you are interested in going deeper into Manifestation:  Podcast – Let There Be Luz
If you are interested in going inward:  Inward by Yung Pueblo @yungpueblo on Instagram
Thank you so much for listening!  Don't forget to subscribe and leave a review on your favorite listening platform.
Follow Somos Padres: @somos.padres
Follow Yesenia: @iam.yesenia
Follow Paulo: @paulomenchaca
---